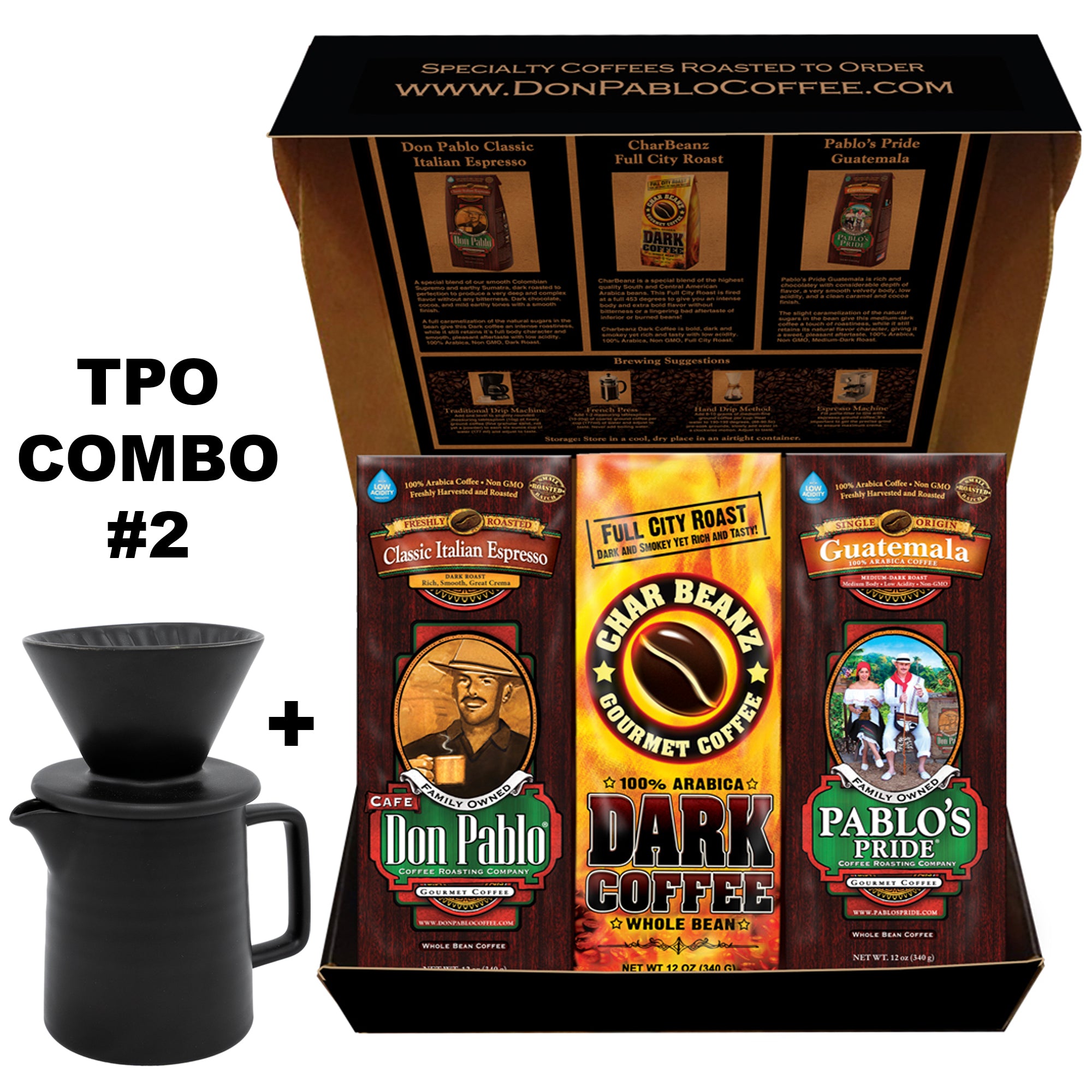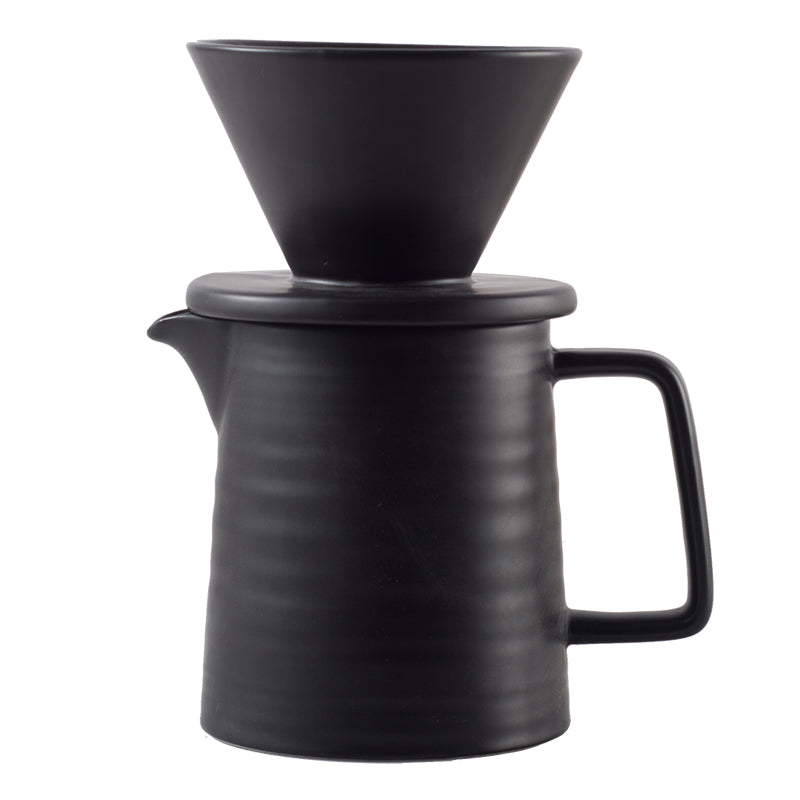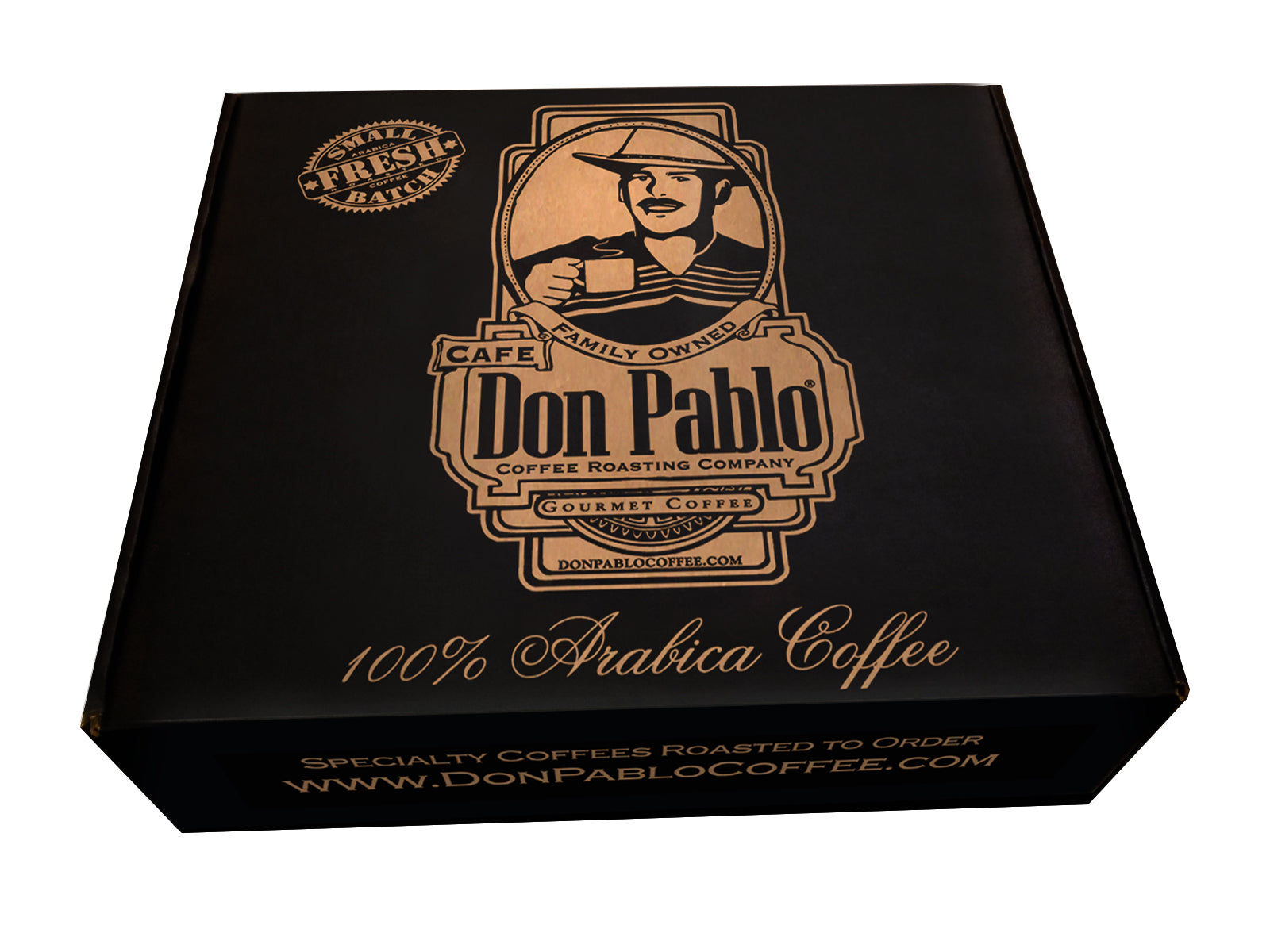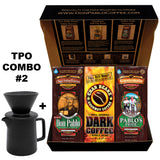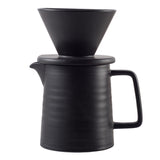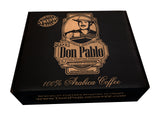 The Pour Over Gift Combo #2
Featuring three of our best selling coffees packaged in a beautiful gift box and our designer ceramic pour over coffee maker set.

Order before Dec 15th to arrive before Christmas.
Don Pablo Classic Italian Espresso: A special blend of our smooth Colombian Supremo and earthy Sumatra, dark roasted to perfection to produce a very deep and complex flavor without any bitterness. 100% Arabica, Non GMO, Dark Roast.
Pablo's Pride Guatemala: Rich and chocolatey with considerable depth of flavor, a very smooth velvety body, low acidity, and a clean caramel and cocoa finish. 100% Arabica, Medium-Dark Roast.
Char Beanz Dark Coffee: This Full City Roast is bold, dark and smokey yet rich and tasty with low acidity. 100% Arabica, Non GMO, Full City Roast.
Don Pablo Ceramic Pour Over Coffee Maker Set
Designer matte black finish is easy to clean, dishwasher safe and won't scratch or fade. More durable than glass & retains heat longer for consistent brewing every time.

• Two Piece Ceramic V60 Dripper & Decanter
• V Shape Funnel for Optimum Water Flow Through
• Dishwasher Safe, Scratch and Fade Resistant
• Designer Matte Black Finish
• 14.5 Ounce Capacity

Decanter Size: 430 ml (14.5 oz)
*Paper filters not included