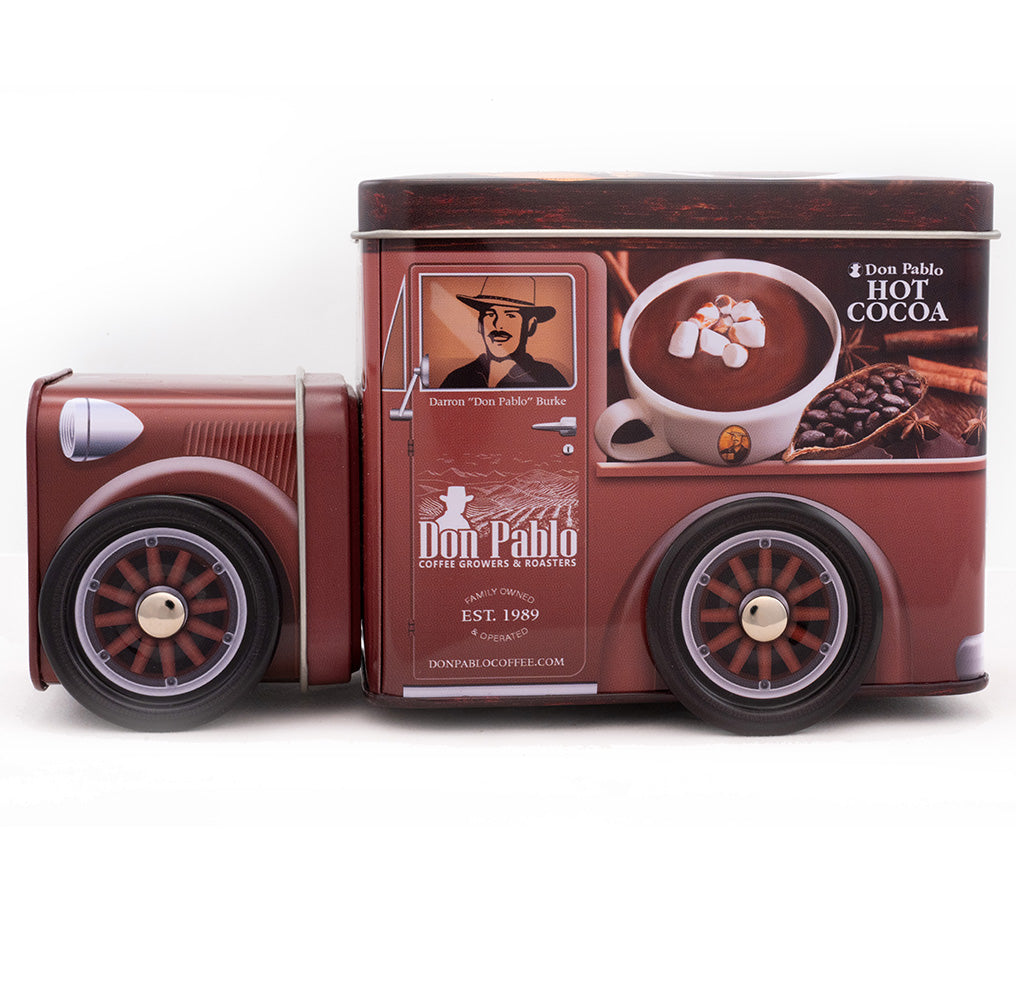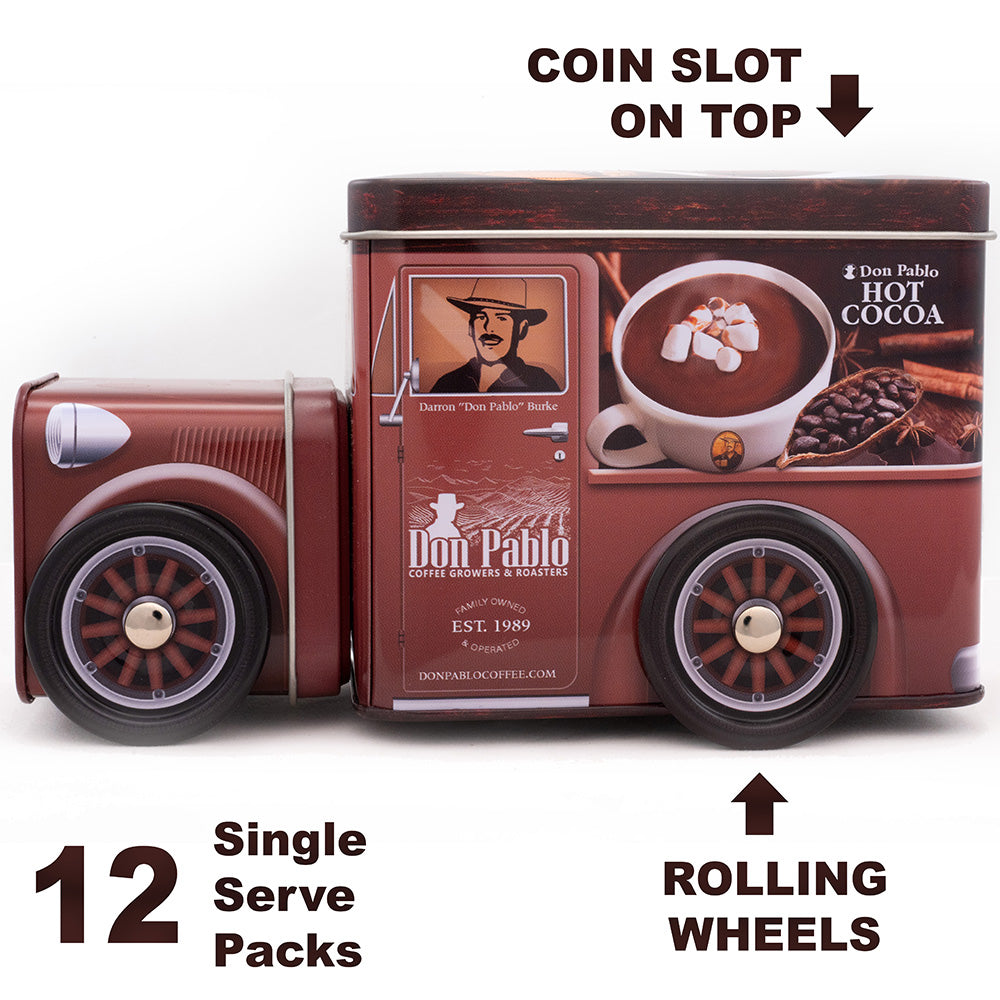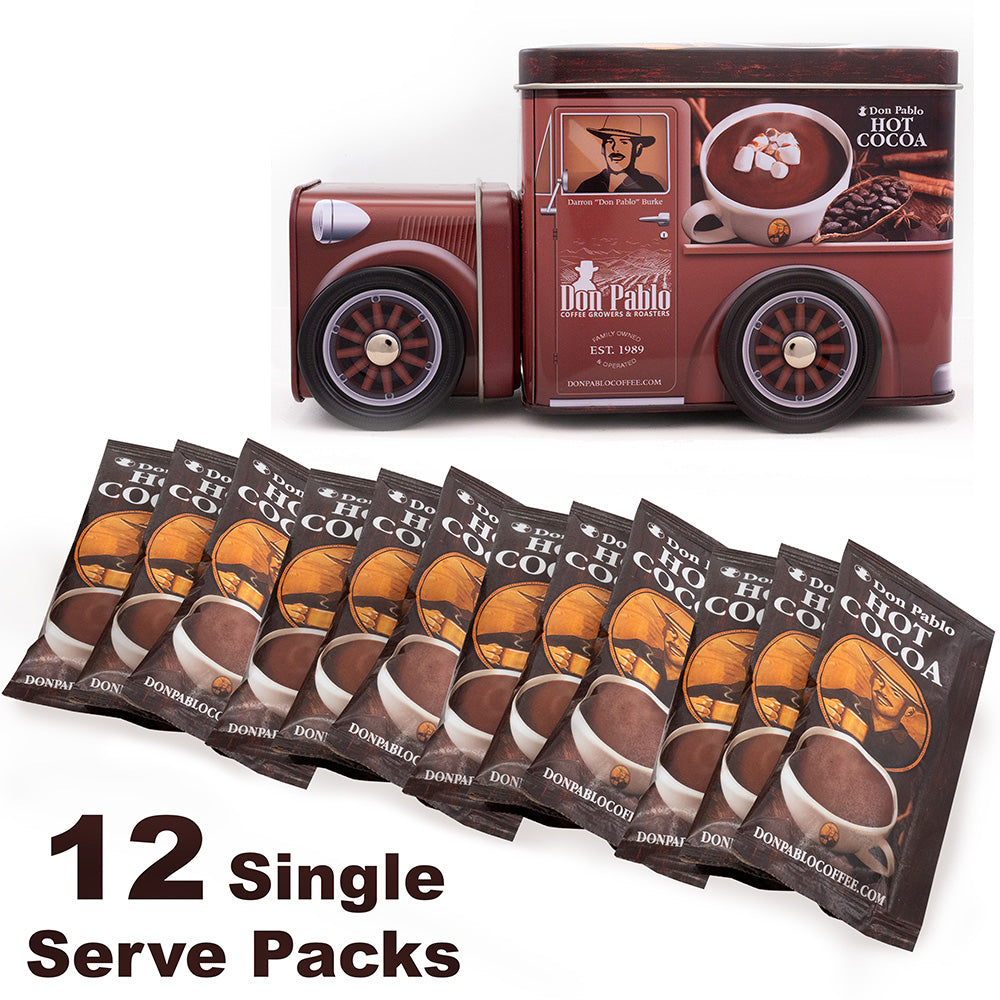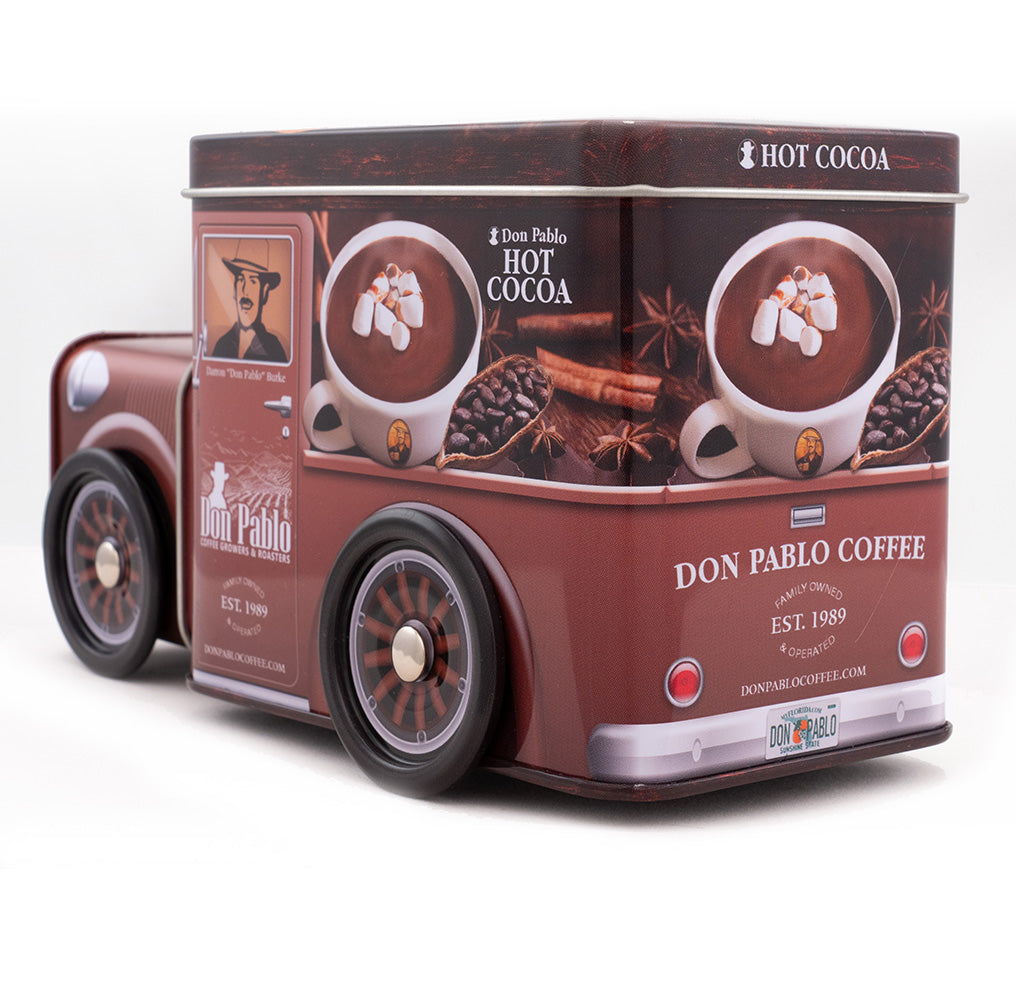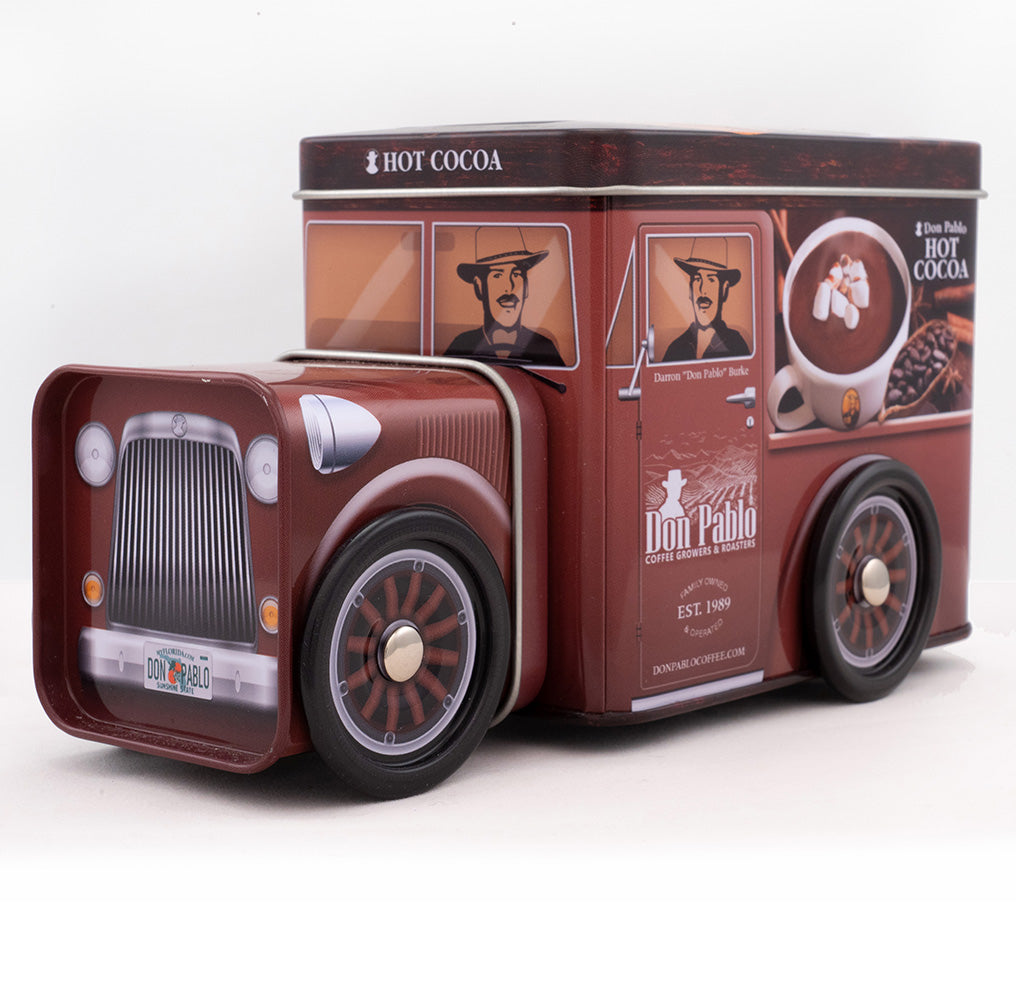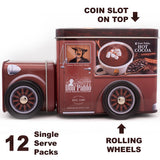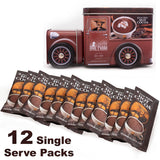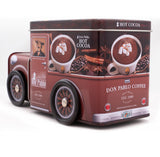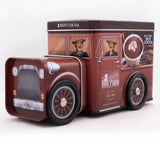 Don Pablo Hot Cocoa in Collectable Tin Truck
Treat Yourself to Irresistibly Smooth and Rich Hot Cocoa!
With Don Pablo Hot Cocoa, indulge yourself with a gourmet chocolate beverage that has an extraordinary flavor and exquisite aroma. Sourced only from the finest ingredients and inspired by old-fashion hot chocolate, this is the best delicacy for true chocolate lovers. Somethings are just better the way they were, so we are bringing back our childhood favorites. This nostalgic premium hot cocoa is a great American classic and a wonderful treat for everyone. It only takes a moment to prepare a delightful drink that melts in your mouth. Add 6 oz of hot water or milk and completely dissolve the hot cocoa packet into your cup. Don Pablo Hot Cocoa comes in a vintage-inspired collectible tin with 12 packets of gourmet hot cocoa. This makes a wonderful gift for friends, family, and coworkers. It is also the perfect addition to reception areas and staff rooms. Please store on a dry shelf and at room temperature. Our delicious hot cocoa is a delightful way to warm up in the morning or at the end of the day. Share Don Pablo Hot Cocoa with the ones you love!
Don Pablo Hot Cocoa:
12 Single Serve Packets of Don Pablo's Rich Hot Cocoa
Premium Quality Chocolate and Real Non-Fat Milk
Less Sugar than the National Brands
3.3 mg of caffeine per serving
Collectable Tin Truck:
Packaged in Vintage-inspired Collectable Tin
Working Wheels
Coin Slot to re-use as a Piggy Bank
Size: 7 1/4" x 3 1/4" x 4 1/4"
CLICK HERE TO VIEW NUTRITIONAL INFORMATION & INGREDIENTS