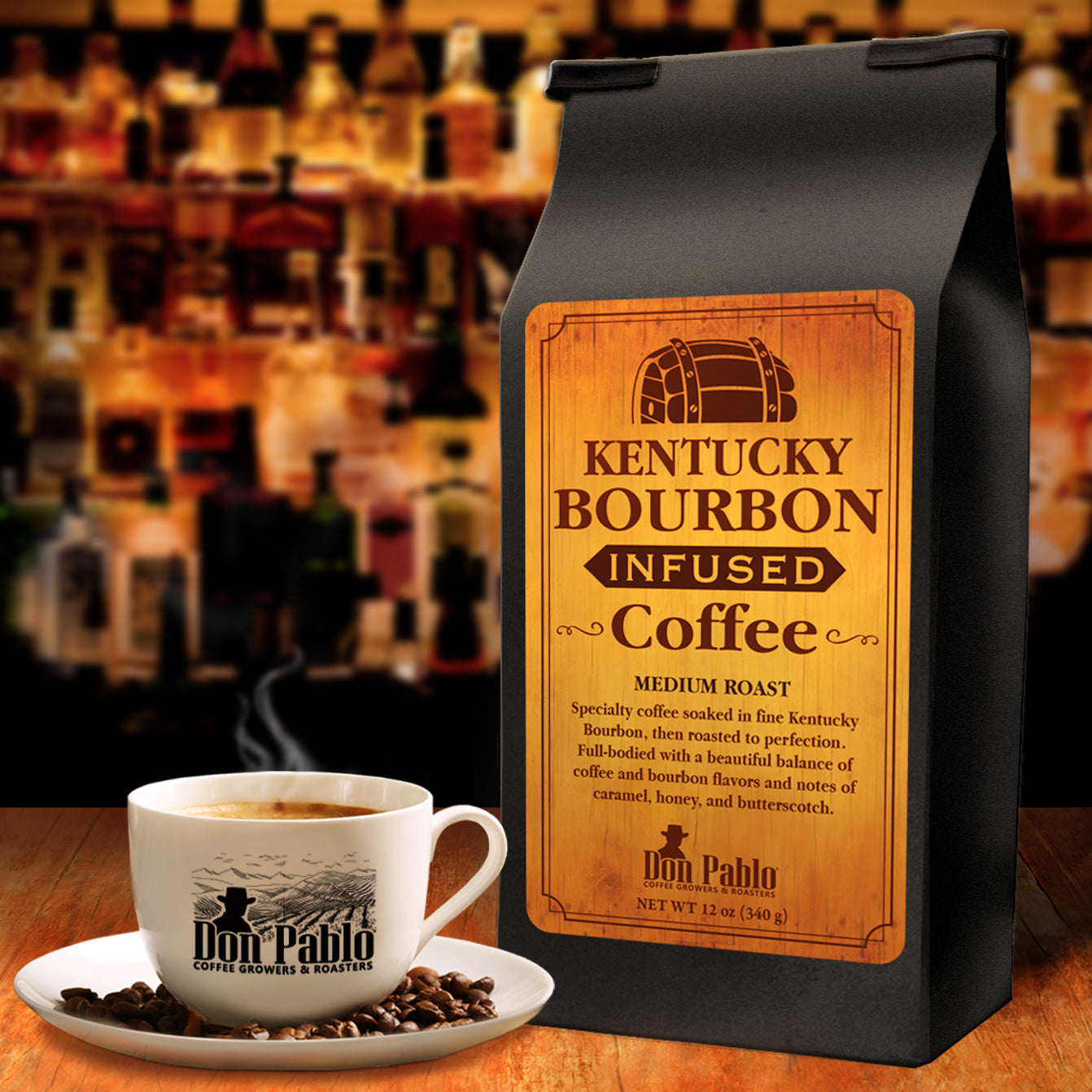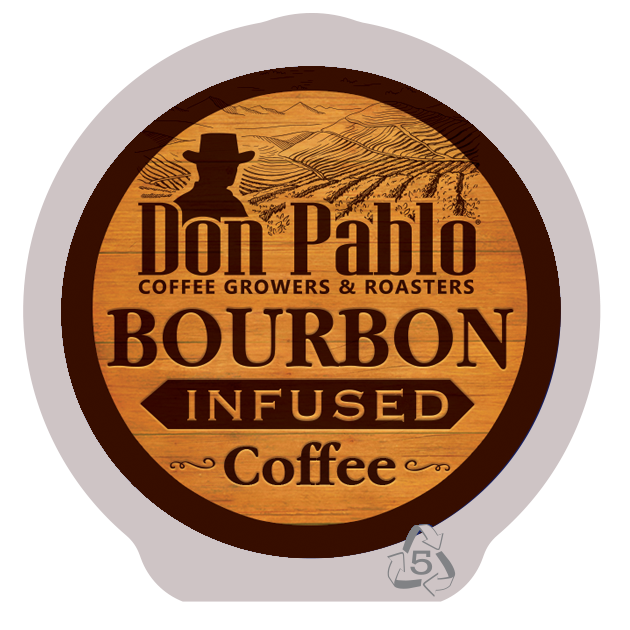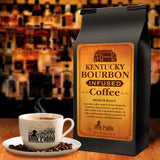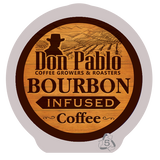 Try our Bourbon Infused Ice Cream Recipe:
Coffee
Facts
| | |
| --- | --- |
| ORIGIN | Honduras |
| VARIETY | Arabica |
| PROCESS | Kentucky Bourbon Infused |
| ROAST | Medium |
| NON-GMO | Yes |
Don Pablo Bourbon Infused Coffee
Specialty coffee beans soaked in fine Kentucky Bourbon.
Our specialty grade coffee beans are soaked in fine Kentucky Bourbon until they absorb every drop. The beans are dried, then roasted in small batches until the natural sugars of the beans and the bourbon are caramelized just right. The result is an intense and full-bodied coffee with bourbon flavor notes of caramel, honey and butterscotch. It is a perfect balance of bourbon and coffee, without the alcohol.
For intense flavor and aroma, add two tablespoons ground coffee to each 6 ounce cup of water.
Available in 12 oz Bag or Single Serve Cups

Non- Alcoholic - 100% Arabica Coffee - GMO free
Ingredients: 100% Arabica Coffee, Kentucky Bourbon
Contains less than 0.5 percent alcohol by volume