THE
DON PABLO STORY
Today, Don Pablo Coffee is a world-class grower and roaster of specialty grade, small-batch roasted-to-order coffees sourced from the world's best coffee-growing regions and delivered throughout the world. But Don Pablo Coffee all started with a love story.
In 1989, Darron J. Burke, founder of Burke Brands LLC., moved to South Florida in search of adventure. Little did he know he would soon meet the love of his life, Eliana, and his life would change forever. While visiting Eliana's family in Colombia, Darron fell in love with Latin culture and the country's delicious coffee. The couple quickly recognized an opportunity and began to learn everything they could about coffee growing and roasting in Colombia and traveled the rest of Latin America to further their education and forge relationships with other coffee growers.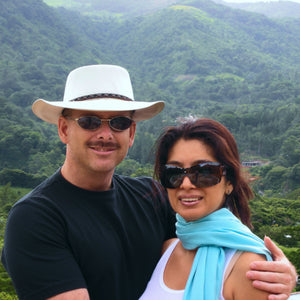 The couple chose the name "Don Pablo" from the nickname Eliana's grandmother gave to Darron. As a native Spanish speaker, she had great difficulty pronouncing his real name, so she called him "Don Pablo" after a character in her favorite tongue twister.
Thus, Don Pablo Coffee was born, and more than a quarter-century later the passion for quality and dedication to the craft of small-batch artisan roasting shines through in every fresh cup.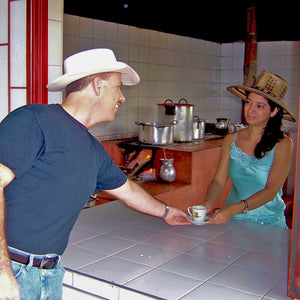 Specialty-Grade-Coffee
Roasted in small-batches
At Don Pablo Coffee, we are actively sourcing the best quality specialty grade beans from the top 2% of the world's coffee production. Our roots in Colombia and Honduras, and the decades-long relationships with other coffee farmers in Latin America, Africa, and Asia that we have, makes this possible.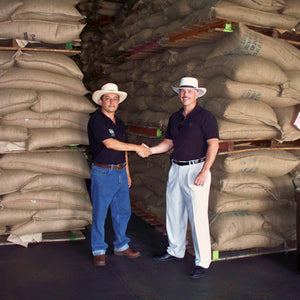 We draw on the timeless Latin American traditions of roasting quality coffee fresh to order in small batches, to bring customers in the US and the rest of the world, a better cup of coffee, every time.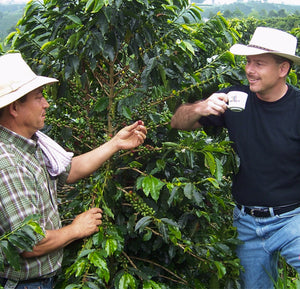 THE ART
OF ROASTING
Even the finest bean is wasted without the right roasting technique, and at our roastery, we've honed our process to perfection. We slow-roast our specialty beans in small batches, ensuring they reach peak flavor and optimal freshness. We pride ourselves in being true artisan coffee roasters, roasting our coffee by sight, smell, and sound to provide each of our customers with excellent quality, true artisan specialty coffee. And because we are perfectionists, we do not stop there, we also have sophisticated computer profile software attached to each of our 5 small-batch roasters, that allow us to maintain a high level of consistency and also to tweak profiles in real-time based on the beans' density and the atmospheric conditions on a particular day that the coffee is roasted.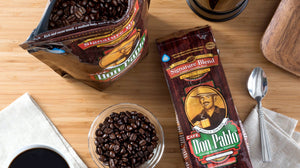 Over the years, we've found that discerning customers can taste the difference between fresh, artisanally-roasted coffee and coffee that's been roasted by the metric ton and sold through multinational corporations – so we take the former approach. Unlike coffee that is produced by large multinational corporations, our coffee is best enjoyed black without any sweeteners. Your taste buds will experience the natural chocolate and caramel flavor notes, smooth, clean finishes, and naturally sweet, aftertaste of quality artisan coffee. Using our specialty-grade coffee beans, we roast in multiple small-batch coffee roasters, using a process that's half an art and half a science. Our Master Roaster, who comes to us from three generations of coffee growing in Colombia, uses senses honed by thousands of hours of practice and study, relying on sight, smell, and sound, as well as computer profiling, to ensure that the natural sugars in the bean are carmelized in just the right way to bring out an unparalleled, chocolate flavor with just a hint of roastiness, as well as a smooth texture, cocoa-toned finish, and sweet pleasant, lingering aftertaste.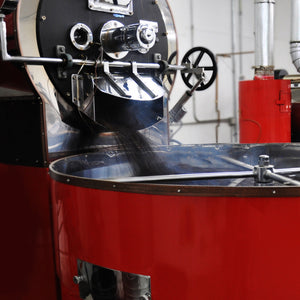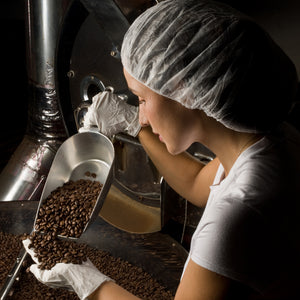 OUR COMMITMENT
TO FRESH COFFEE
World-class beans and an artisanal roasting process would be wasted if we weren't able to get our coffee to you while it is still fresh. There's simply no substitute for fresh, recently-roasted coffee, so we've structured our business to ensure you get the freshest cup possible every time. We roast our coffee to-order instead of roasting on a production schedule like our competitors, and we keep the supply chain short, with no coffee sitting in warehouses and DC's getting stale while we wait for an order to be placed. This ensures you get a freshly-roasted batch. Our process guarantees an unmatched flavor, freshness, and clean finish – and you can smell the difference from the moment you open the bag.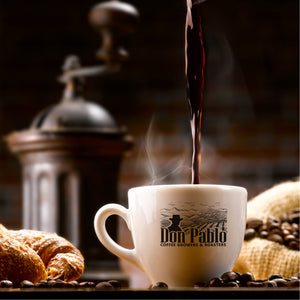 Our
Clients
One cup is never enough of Cafe Don Pablo. Our product listings on Amazon, have over 2,000 positive reviews from satisfied customers. Our coffee is available for purchase on our website, Amazon, retail stores, office coffee service, and served in various restaurants across the world.
We are proud to distribute our coffee through the following retailers, wholesalers, and distributors, with more to come:
Costco
Sam's Club
Amazon.com
Walmart.com
Canteen Vending Services
Restaurant Beverage Services
First Choice Coffee Service
Green Earth Beverage Systems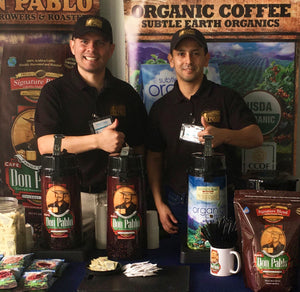 WHAT MAKES
OUR COFFEE SO GREAT?
Quality - We use 100% specialty-grade Arabica beans from the top 2% of the world's coffee production
Method - We roast in multiple small batch roasters
Expertise - We have the expertise to unlock the beans' full flavor potential based on its altitude and terroir
Freshness - We roast to-order for all of our customers, large and small
We sell superlative quality coffee at a price that represents an incredible value to our customers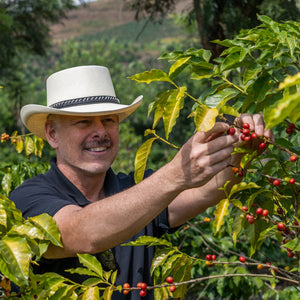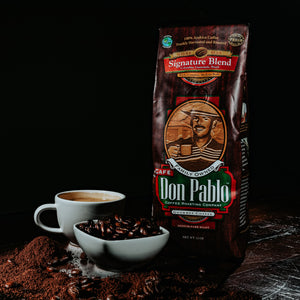 Give our coffee a try
and taste the difference!