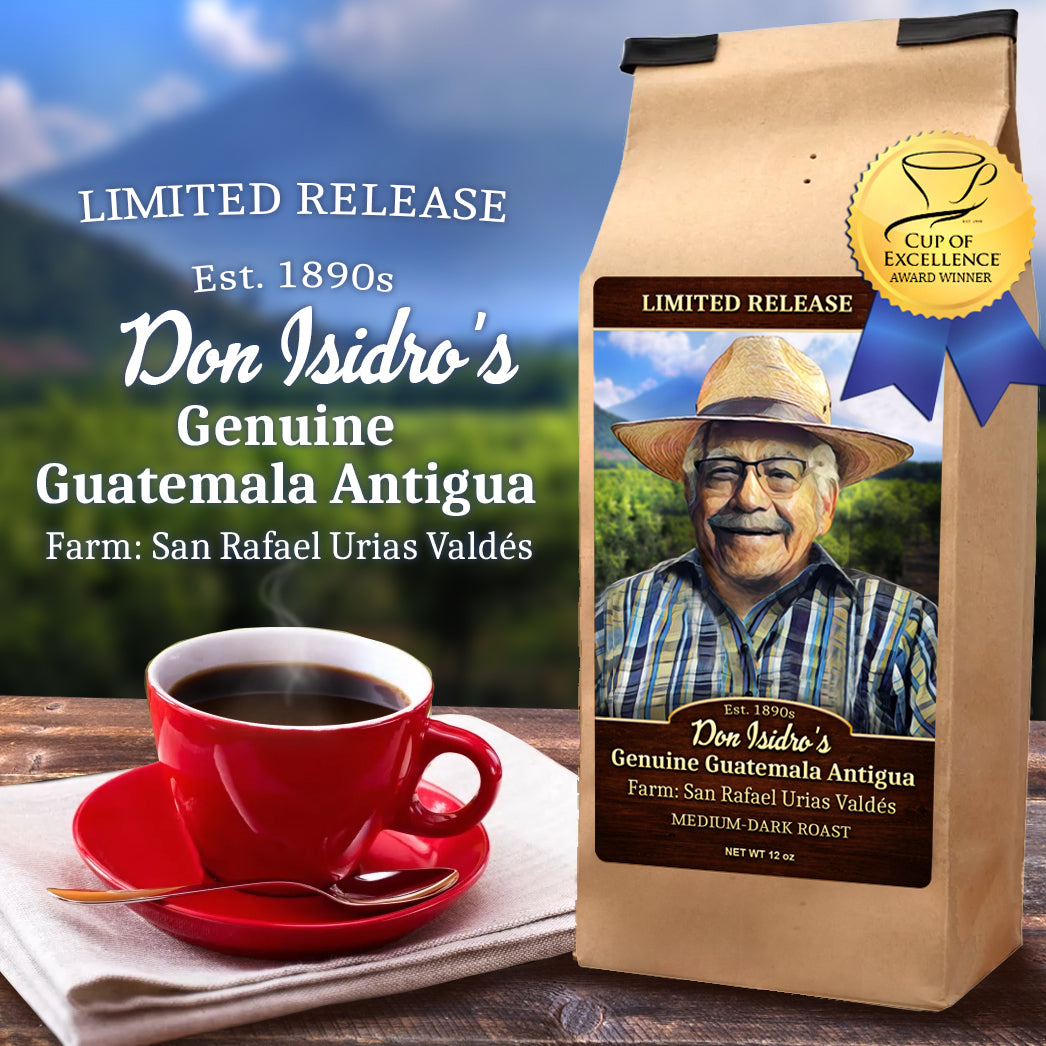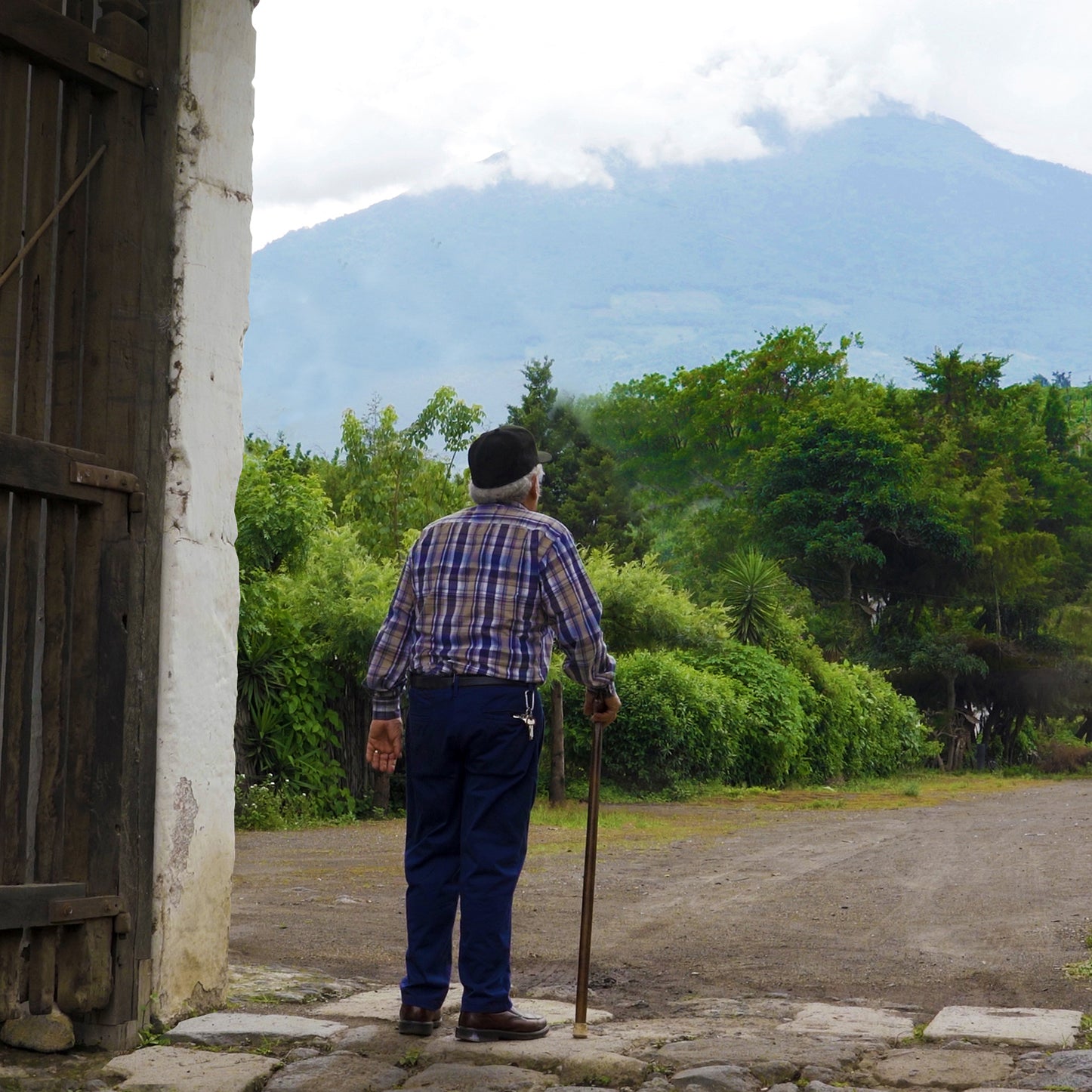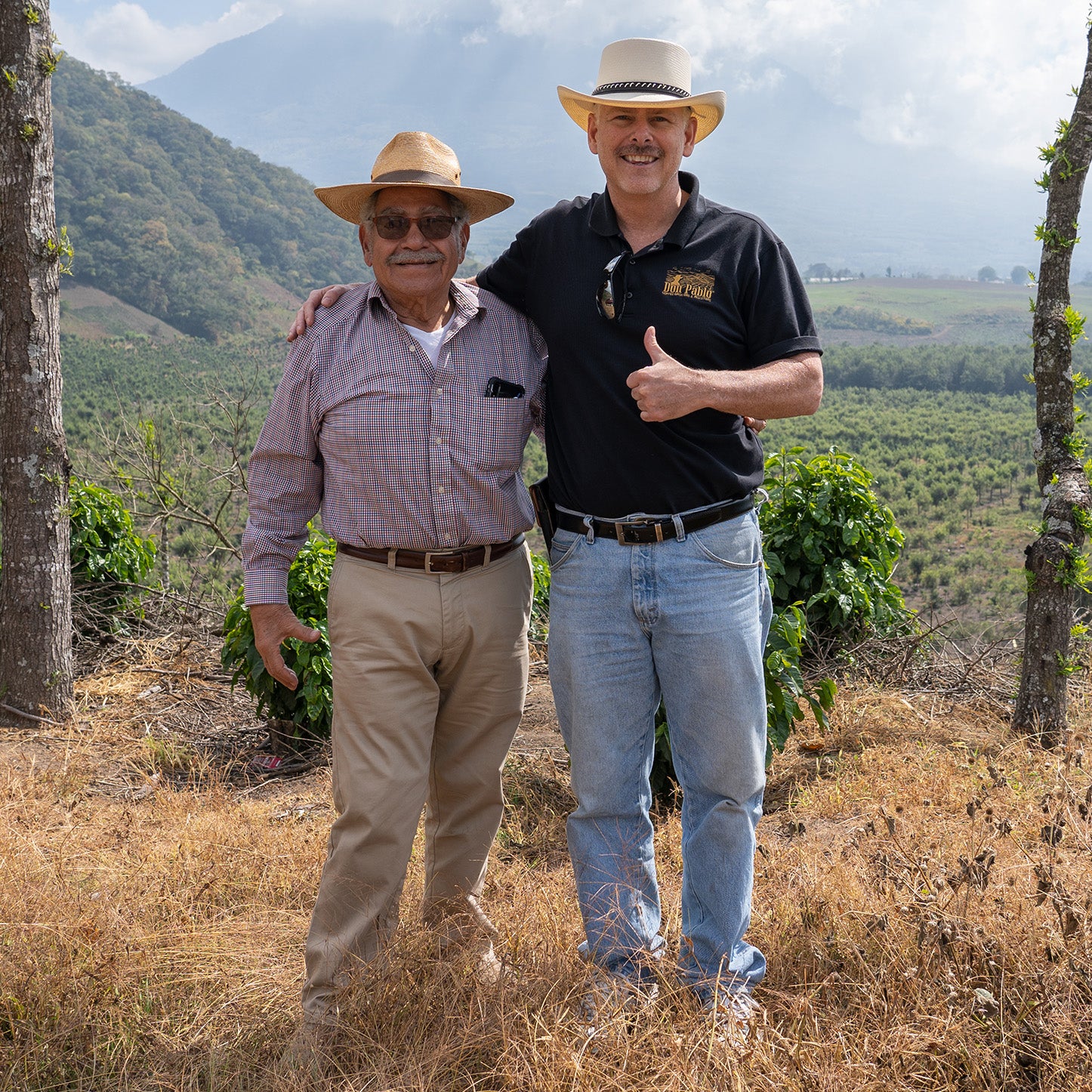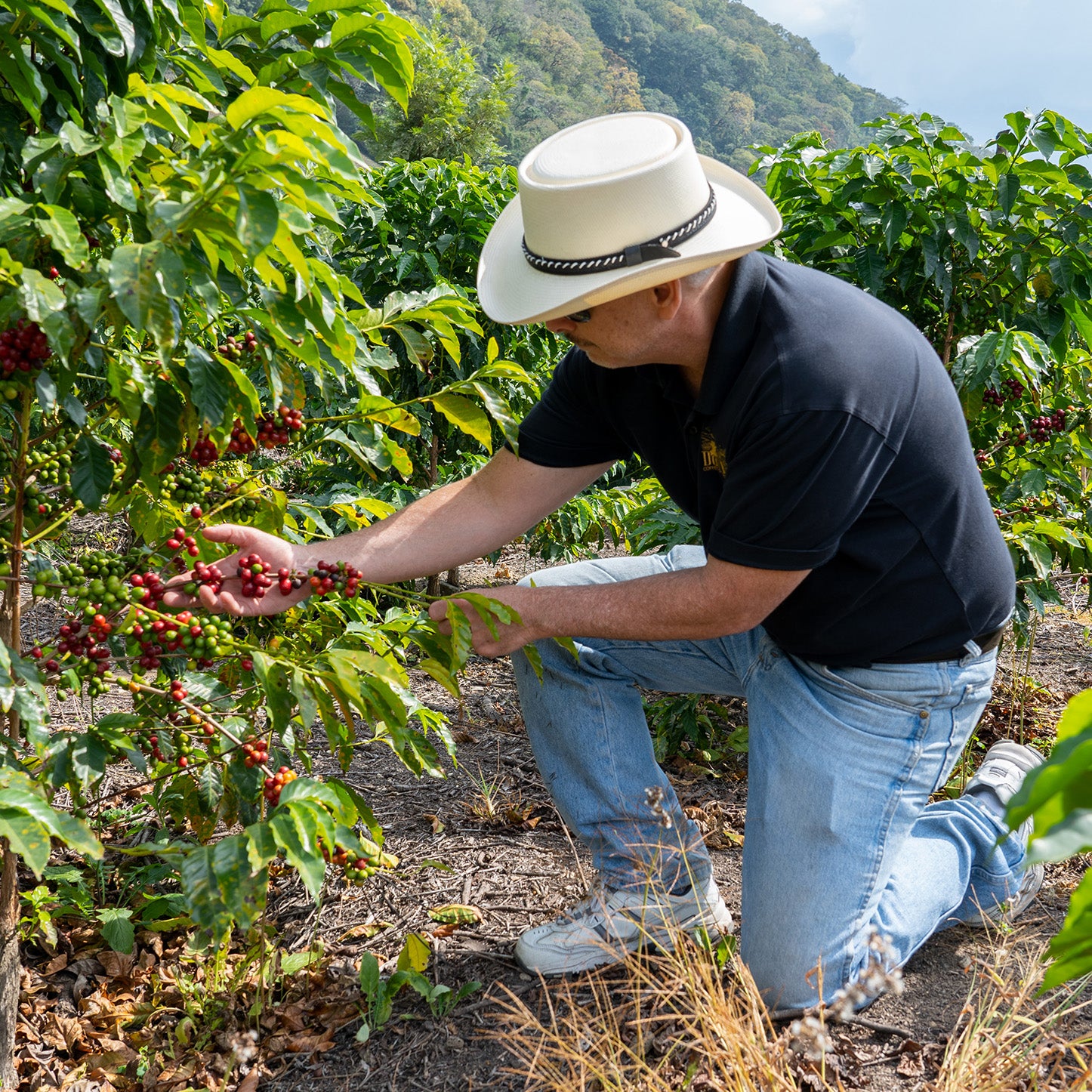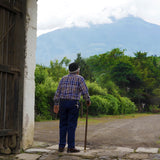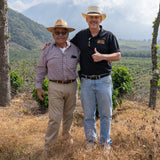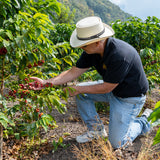 Coffee
Facts
| | |
| --- | --- |
| ORIGIN | San Rafael Urias, Guatemala |
| VARIETY | Arabica, Genuine Guatemala |
| ROAST | Medium-Dark |
| LOW ACIDITY | Yes |
| NON-GMO | Yes |
Don Isidro's Genuine Guatemala Antigua
THE REGION
Oldest and most reputable farm in Antigua, Guatemala, Don Isidro is producing award-winning specialty Arabica coffee beans. Finca de San Rafael Urias is in a special micro-valley approximately 5,000 ft above sea level and with an active volcano towering over the land. Volcàn de Fuego rumbles and releases spurts of ash regularly, making the soil exceptionally rich and fertile. This outstanding coffee grown for generations by the Valdés family has gained much recognition for their unmatched quality.
THE VALDÉS FAMILY
The farm was founded in the 1890s by Don Rafael Valdés Quiroa. Today, Don Isidro Valdès is keeping his family's traditions alive by producing quality over quantity. All weeding is done by hand as the Valdés family believes the soil is a gift from nature and should be cherished. They specialize in the cultivation of the Bourbon variety, which is known to be the best, yet challenging to grow successfully. His traditional process and focus on quality allow the Valdés Finca to produce exceptional coffee on their small farm. When the coffee cherries are ripe, they are handpicked by his team, who goes through an extensive training process. This devotion to quality is evident in the numerous awards they've received, including the Cup of Excellence for being the best coffee in all of Guatemala.
GENUINE ANTIGUA
Traditionally grown single-origin coffee possessing a floral yet chocolaty aroma. Full-body with a sweet, delicate brightness and hints of chocolate, honey roasted cacao nibs, with a clean fruit-toned finish. Here at Don Pablo Coffee, we are taking this exceptional coffee and roasting it in small batches which highlights the incredible flavors within. This is a well-balanced classic coffee with extraordinary flavors.
We are pleased to present this limited-edition coffee, and we hope you enjoy it.

12 oz Bag. 100% Arabica Whole Bean Coffee, Non-GMO
Please note: This Specialty Coffee is roasted to order and may take a few days to ship