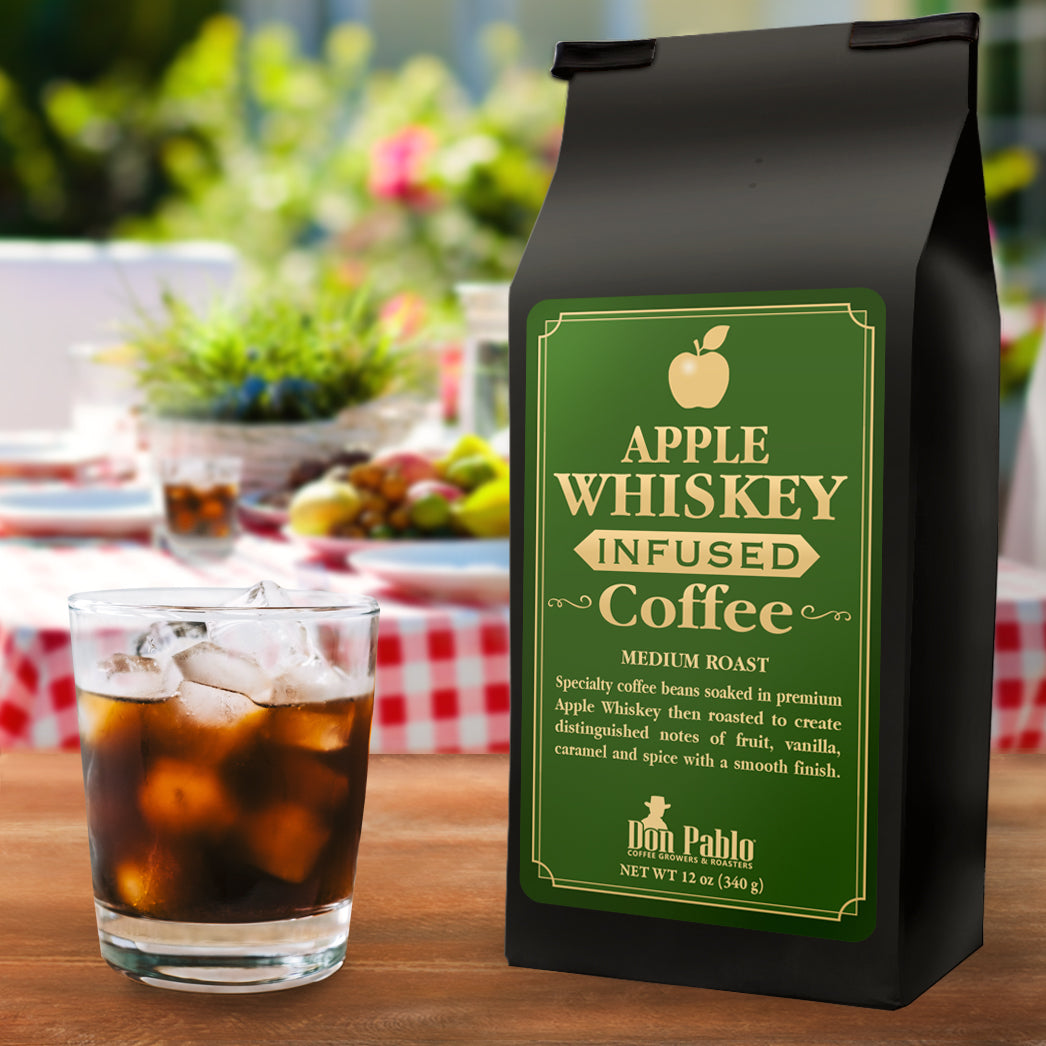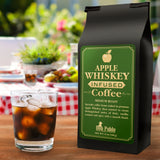 Coffee
Facts
| | |
| --- | --- |
| ORIGIN | Honduras |
| VARIETY | Arabica |
| PROCESS | Apple Whiskey Infused |
| ROAST | Medium |
| NON-GMO | Yes |
Don Pablo Apple Whiskey Infused Coffee
Specialty coffee beans soaked in fine Apple Whiskey
We soak our Specialty Coffee in premium Apple Whiskey until it absorbs every drop. The beans are dried and roasted in small batches until the coffee and Apple Whiskey flavor notes harmonize just right. The result is an intense and full-bodied coffee with notes of citrus, caramel, cocoa, and spice.  The finish is velvety smooth with a lasting residual sweetness without the alcohol.
For intense flavor and aroma, add two tablespoons ground coffee to each 6 ounce cup of water.
12 oz Bag

100% Arabica Coffee, GMO free
Ingredients:  100% Arabica Coffee, Apple Whiskey
Contains less than 0.5 percent alcohol by volume
Please Note- This coffee is roasted to order and may take a few days to ship.