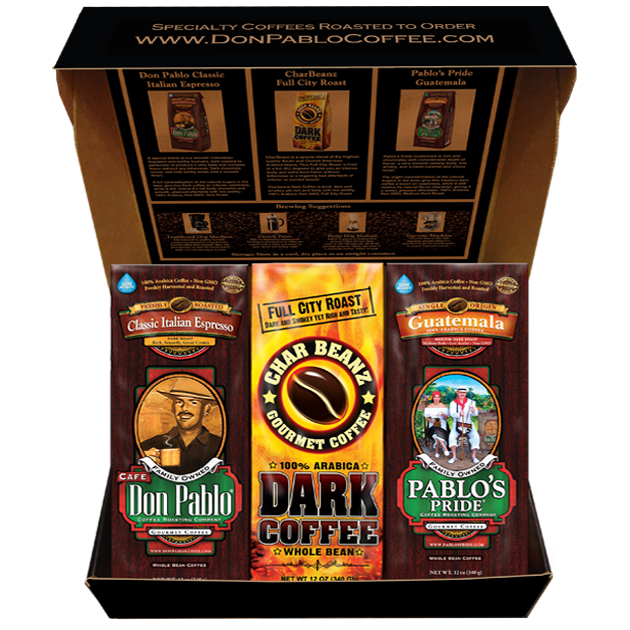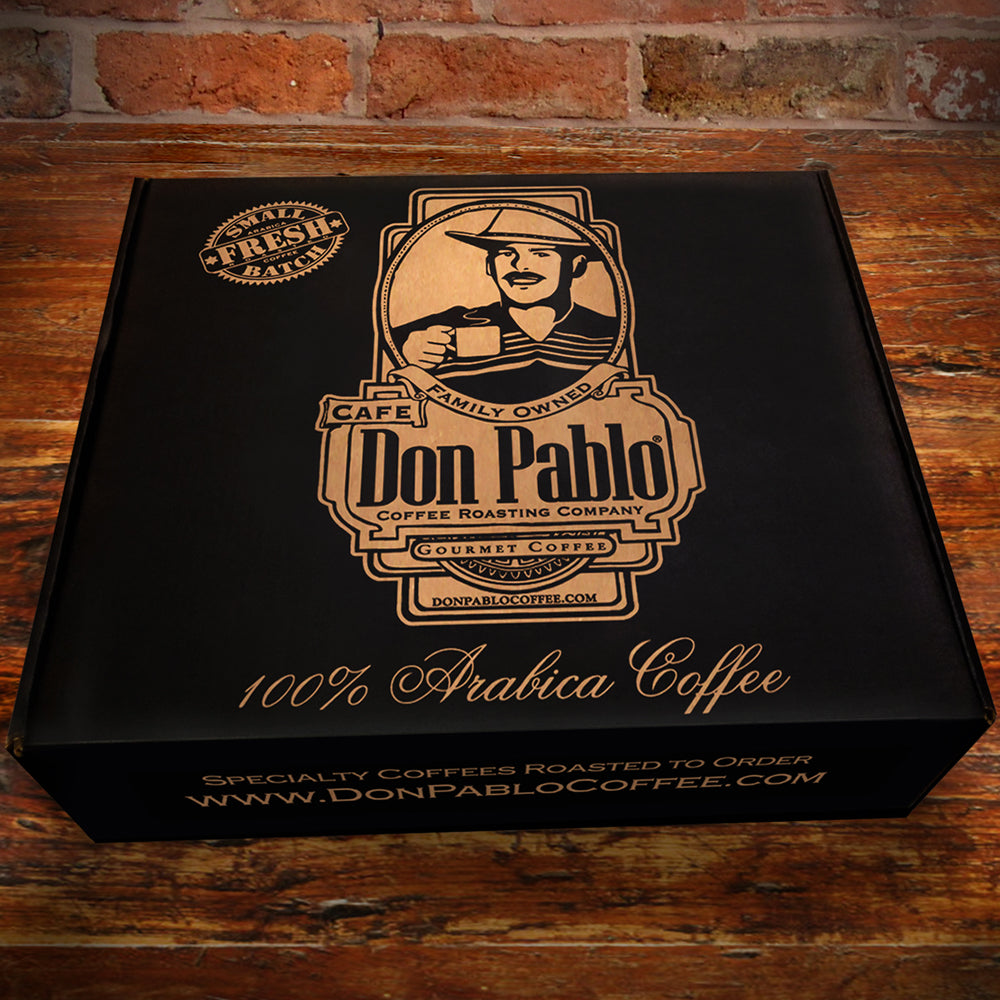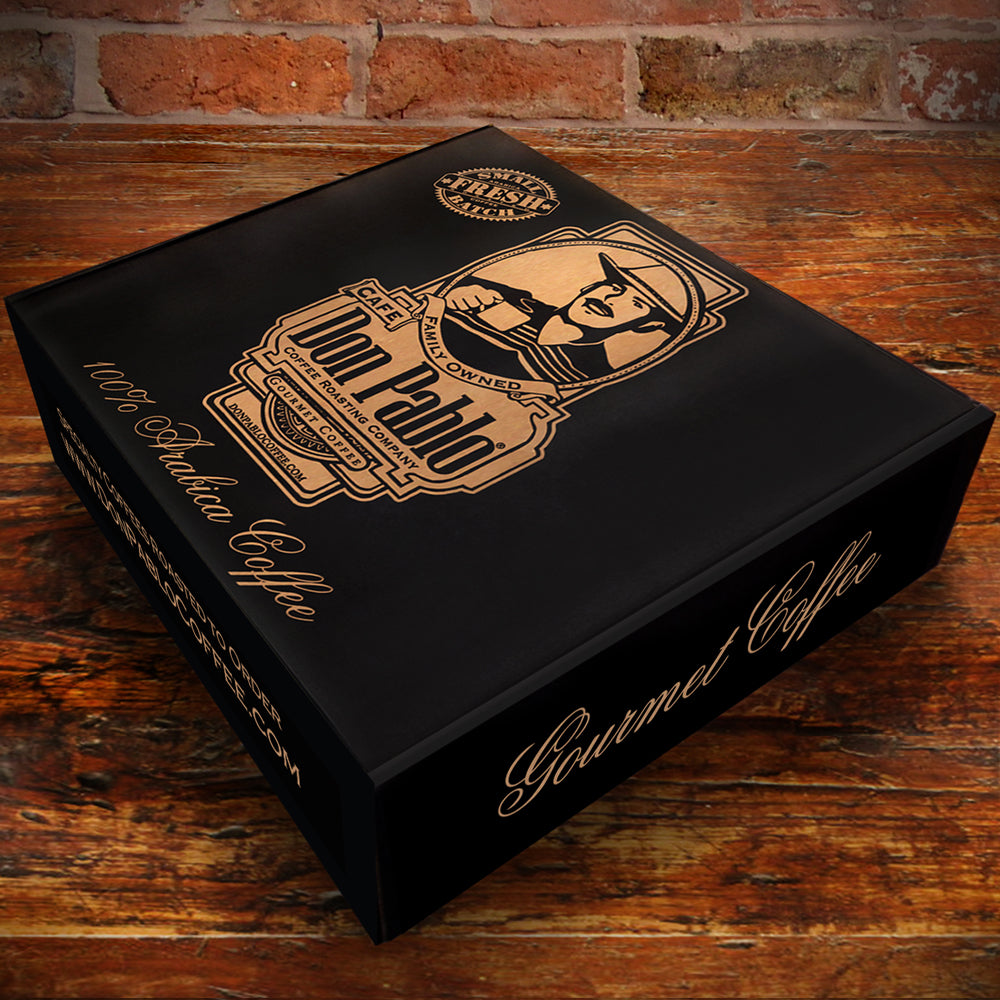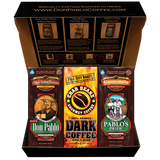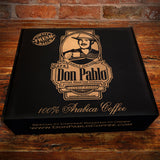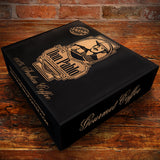 Don Pablo's Dark Roast Coffee Sampler Gift Box
Featuring three of our most popular dark roasted coffees packaged in a beautiful gift box with custom-printed graphics and info on each specialty coffee inside.
Don Pablo Classic Italian Espresso: A special blend of our smooth Colombian Supremo and earthy Sumatra, dark roasted to perfection to produce a very deep and complex flavor without any bitterness. 100% Arabica, Non GMO, Dark Roast.
Pablo's Pride Guatemala: Rich and chocolatey with considerable depth of flavor, a very smooth velvety body, low acidity, and a clean caramel and cocoa finish. 100% Arabica, Medium-Dark Roast.
Char Beanz Dark Coffee: This Full City Roast is bold, dark and smokey yet rich and tasty with low acidity. 100% Arabica, Non GMO, Full City Roast.