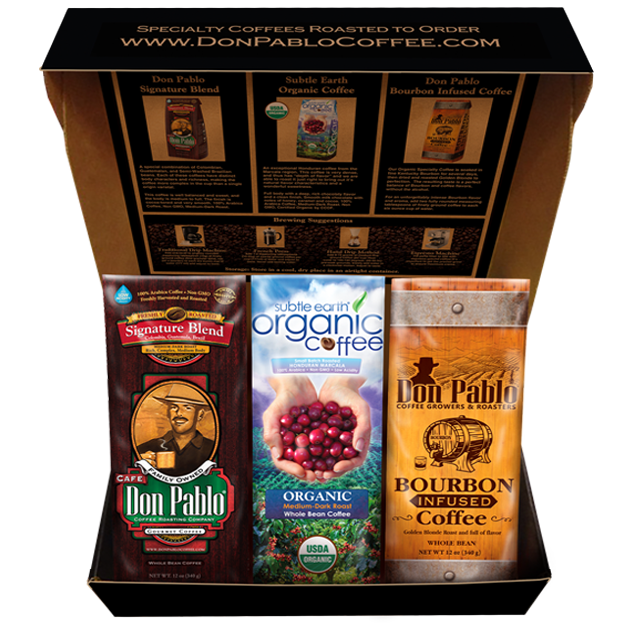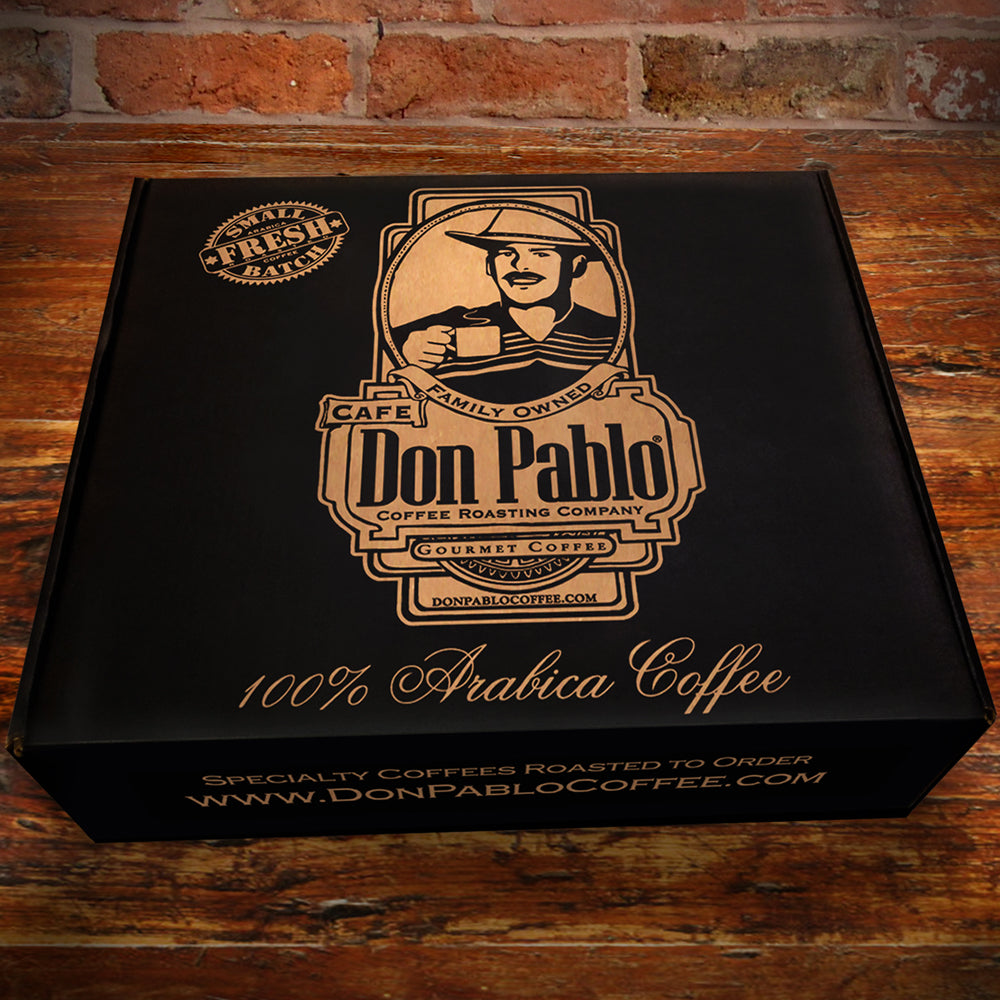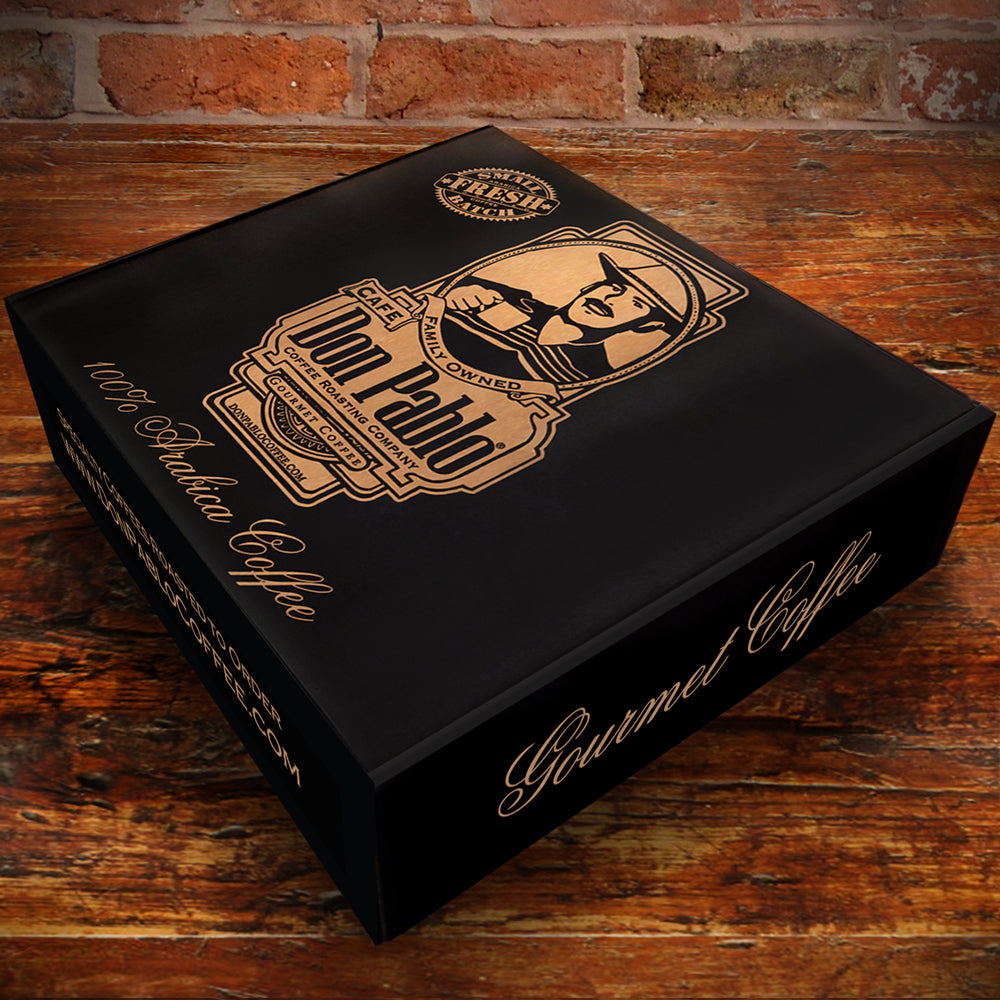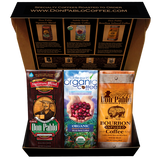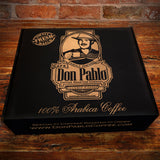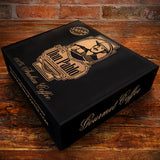 Don Pablo's Select Coffee Sampler Gift Box
Featuring three of our most popular coffees packaged in a beautiful gift box with custom-printed graphics and info on each specialty coffee inside.

Don Pablo Signature Blend: A special combination of Colombian, Guatemalan, and Semi-Washed Brazilian beans. Sweetly intense, balanced aroma with milk chocolate, cedar and ripe tomato notes. The acidity is sweet and well integrated and the body medium to full. The finish is cocoa-toned and very smooth. 100% Arabica, Medium Dark Roast.
Subtle Earth Organic Coffee: Full body with a deep, rich chocolaty flavor and a clean finish. Smooth milk chocolate with notes of honey, caramel and cocoa. Organic certified by CCOF, 100% Arabica, Medium Dark Roast.
Don Pablo Bourbon Infused Coffee: Specialty Coffee soaked in fine Kentucky Bourbon, then dried and roasted Golden Blonde to perfection. The result is a perfect combination of flavor profiles, a velvety balance with intense, full-bodied notes of caramel, honey, and butterscotch.