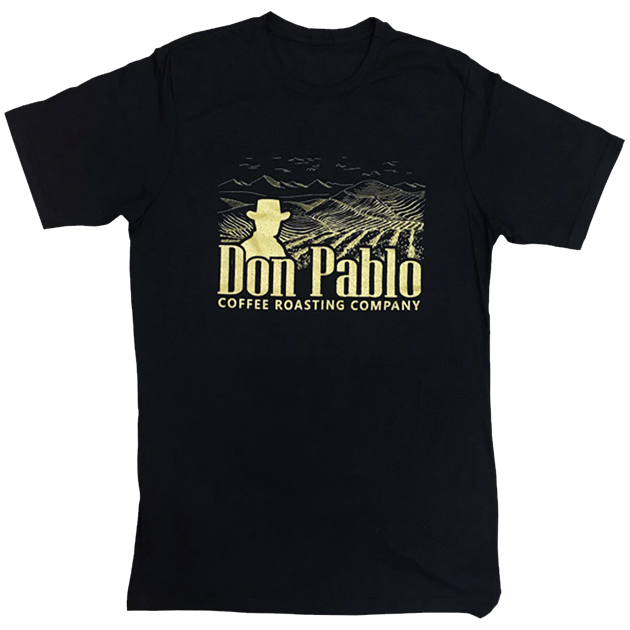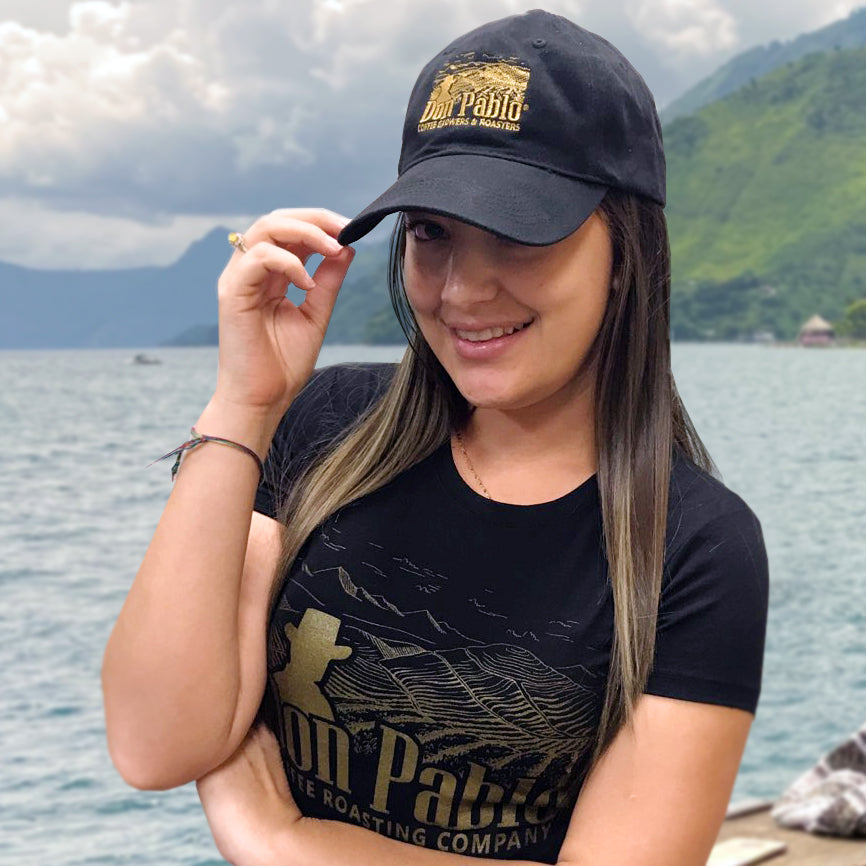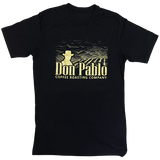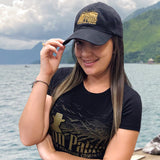 Don Pablo Coffee T-Shirt - Black and Gold
For the coffee enthusiast, this classic black shirt is stylish, versatile, and comfortable. Showing off our silhouetted Don Pablo Coffee logo in metallic gold ink on high quality Next Level brand clothing, this branded T-shirt is the perfect opportunity to showcase your love of our favorite beverage. With our website on the back, they are also a great way to show your support of Don Pablo Coffee, and share our quality Arabica coffees with everyone you meet. These comfy branded T-shirts also make the perfect gift for any coffee lover in your life! Order one for yourself, and one for a friend!
*These quality T-shirts are slightly form fitting. If you prefer a loose fit, order one or two sizes larger.